Do you offer on-site IPAF training in London?
Yes. Whilst we've got training centres in East London and North of London, we can deliver IPAF training on your work site.
How much is IPAF Training London – prices?
IPAF training courses vary in price depending on the course – Call 0845 457 0000 to discuss your exact requirements, giving information such as the number of attendees, preferred dates, times and location.
Where in London can I get IPAF Training?
JMS deliver training courses in their purpose-built training centres in their Dartford depot (Lower Road, Gravesend, Kent. DA11 9SR) and just north of London in Harpenden headquarters (34 Coldharbour Lane, Harpenden, Herts AL5 4UN)
However, our experienced IPAF training instructors can come to you – delivering training on your site anywhere in London.
What are the IPAF training categories?
There are 11 different categories used for IPAF Training – read more here
The IPAF training categories, with abbreviations and brief explanations, are:
What is on an IPAF Training Course Agenda typically?
Here's the course agenda for a typical Mobile vertical (Scissor lift category 3a) training course in London.
This IPAF course provides training with the essential knowledge to operate scissor lift type MEWPs efficiently and safely. It is suitable for all people who operate or supervise the use of powered access equipment.
Morning – 8am Start
IPAF Training Course Registration
Course introduction
MEWP safety awareness & theory talk
Theory
Lunch
MEWP introduction & familiarisation
Practical test
Question & answer session
IPAF training Course closes
Average course length is 7 hours, dependant on the trainee's experience.
Where can I find out more information about IPAF Training in London?
Call the JMS team on 0845 457 0000 or email training@jms.co.uk for a list of forthcoming courses.
How long does IPAF PAL card last?
The Powered Access Licence (PAL) card is valid for 5 years. This will enable you to prove your qualifications instantly on site. The PAL card will list the IPAF categories you're qualified to operate
You can find out a little more here
How do I receive my PAL card?
From June 2021, IPAF started to issue their PAL cards digitally, via a new app called EPAL, instead of as a physical card. No IPAF card to carry means no IPAF card to lose!
The EPAL app is free to download and is a convenient place to store all licences and qualifications, acting as a log book for operatives to record their time spent operating multiple machines.
If a physical PAL card is needed, this can be arranged through the training centre.
Find out more here.
Do you offer cherry picker training in London?
Yes, absolutely. Cherry picker is a term typically used for boom type platforms – IPAF category 1b
What are the benefits to IPAF Training courses?
Safety training can help improve productivity through quicker, informed decision making. A motivated employee is also likely to be more productive and less likely to cause errors (including damage).
Most importantly for those working at height … training leads to improved safety … which saves lives!
What does IPAF stand for?
IPAF is the International Powered Access Federation. It was formed in 1983 and promotes the safe and effective use of powered access equipment worldwide in the widest sense – through providing technical advice and information; through influencing and interpreting legislation standards; through safety initiatives and training programmes.
IPAF is a not-for-profit organisation owned by its members, which include manufacturers, rental companies, distributors, contractors and users. IPAF members operate a majority of the MEWP rental fleet worldwide and manufacture about 85% of platforms on the market.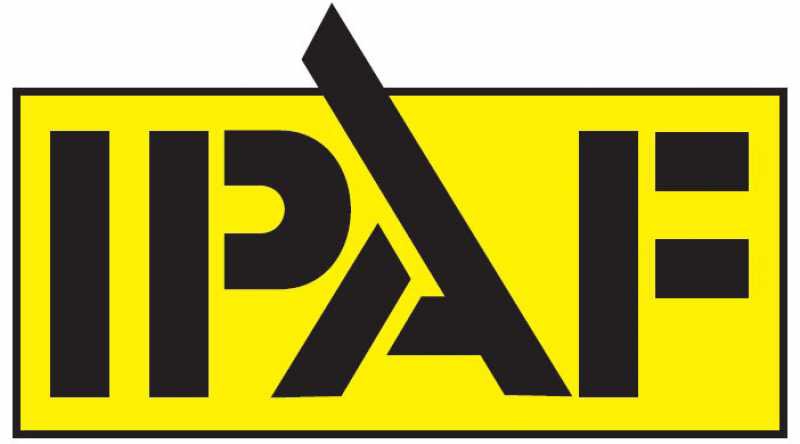 Do you offer other safety training courses in London?
We offer a range of safety training courses in London and the surrounding areas. These include:
Abrasive Wheels
Asbestos Awareness
CAP (Competent Assessed Persons)
Confined Space
First Aid
IOSH Health & Safety
Ladders & Steps
Manual Handling
Rope Access
Traffic Marshalling
Working at heights
Call the JMS team on 0845 457 0000 or email training@jms.co.uk for a list of forthcoming courses.