IPAF MEWPs for Managers (MM)
The IPAF MEWPs for Managers (MM) training course has been designed to cover all that managers need to know about
using MEWPs on site, from planning and completing a risk assessment, to selecting the right equipment and mitigating all possible risks

.
The course is about planning, supervising and effectively managing the use of mobile elevating work platforms (MEWPs), and not about operating the equipment.
This IPAF training course is targeted at project managers, foremen and supervisors working in a broad range of industries such as construction, facilities management, retail, airports and arboriculture.
Course Details

Course Length
1 Day
Certification
MEWPS for Managers (MM) certificate
Location
On site or JMS Training Centre
Average course length is 7 hours, dependent on the trainee's experience
Course Content
MEWP legislation and guidance
Rental terms and conditions
Machine types and use
Structural parts and MEWP selection
Operator training and familiarisation
Operator daily inspection
MEWP personal fall protection
Safe operating methods and hazard awareness
Safety beyond training > Written test
How will I receive my IPAF Certification?
Upon successful completion of the IPAF training course, candidates will receive their certification digitally via the ePAL app.
The app is free to download (on Apple iOS and Android devices) and is a convenient way to keep a record of all IPAF licences and qualifications gained. Find out more about the ePAL app here.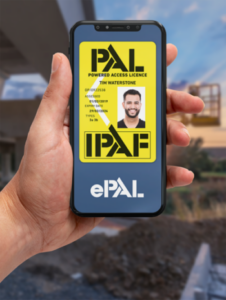 For more information and to book the MEWPs for Managers (MM) training course