JMS adds Hinowa spider lifts
Harpenden, UK-based equipment rental company JMS Powered Access has purchased five Hinowa spider lifts, widening its range of access equipment.
The lifts – supplied by Access Platform Sales (APS) – include one 20.1 metre Lightlift 20.10 Performance IIIS, two 17.1 metre Goldlift 17.80XL IIIS and two 14 metre Goldlift 14.70 IIIS.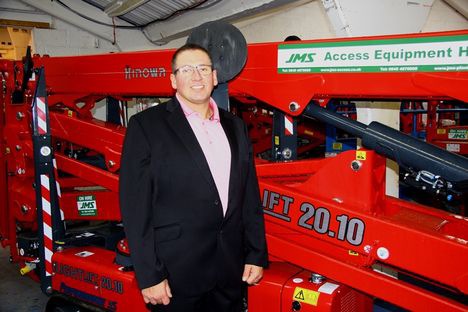 The spider lifts extend the range of the company's powered access division which includes low level push arounds and self-propelled lifts, mast booms, scissors and larger boom lifts.
JMS has rapidly expanded its access division over the past few years and now has a fleet of more than 600 platforms.
"I was particularly impressed with the Hinowa lifts after a recent visit to the manufacturing facility in Italy," said managing director Mark Jackson. "The access platform division is expanding very rapidly and there will be plenty more fleet additions and other news in the near future."