Spreader pad tool supports powered access safety
Powered access hire specialist JMS is making available an interactive online tool to help customers calculate the size of spreader pads needed when setting up a boom-type powered access machine.
The IPAF spreader pad calculator helps customers choose the right spreader pads for each job by considering key factors such as the maximum allowable ground pressure the machine load per outrigger or wheel.
JMS Managing Director Mark Jackson says: "We're pleased to offer the IPAF spreader pads calculator to our customers. It has been very well designed, so is easy to use.
"With safety at the forefront of everything we do, JMS aims to provide a complete service to customers, from the moment they enquire about a powered access machine to when we collect it from site.
"The new IPAF spreader pad calculator is an additional element of our completeservice to stay safe within the industry."
The spreader pad calculator has been developed for IPAF by Outriggerpads, a leading outrigger pad supplier.
Boom safety
Choosing the right type size of spreader pad is essential for the safe operation of mobile elevating work platforms (MEWPs) where machines are operated on uneven or unstable ground.
If spreader pads are not used when they should be, if the wrong spreader pads are used, or they are used incorrectly, a MEWP may become unstable or even tip over, putting operatives working at height, people on the ground at severe risk.
User-friendly tool
The IPAF spreader pads tool is simple to use. With clear steps to follow online:
Choose the type of equipment you intend to use.
Select the unit of measurement you want to use, the max load.
Select the image of the ground surface, or the type of ground pressure.
View results of recommended spreader pads by size shape
Contact JMS Powered Access's friendly professional team for more advice.
JMS Powered Access has a wide range of spreader pads available for hire.
Spreading the news
IPAF commissioned the spreader pads calculator to support its Spread the Load campaign, which raises awareness of the need to properly assess ground conditions use spreader pads correctly.
Mark Jackson says: "A growing number of our clients are choosing to use the IPAF spreader pads calculator. In particular, construction contractors find it very useful, given the wide range of ground conditions they work with."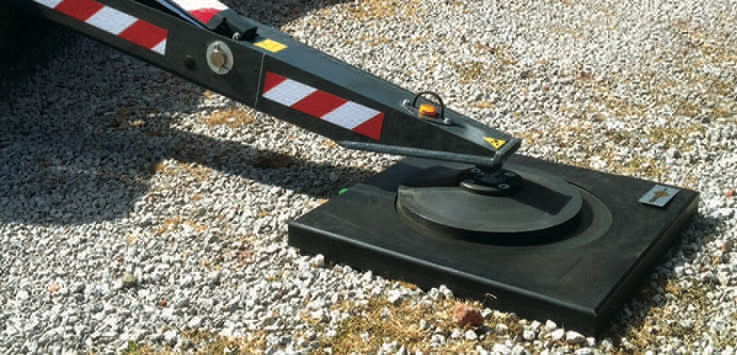 Nationwide service
Spreader pads are available to hire from JMS, vertical load bearing 5 to 350 tonnes.
To find out more about spreader pad options, or powered access equipment for hire, give JMS a call today.
If necessary, JMS can supply trained highly-experienced powered access operators to support your project. JMS also deliver a range of training, including IPAF training, so your team can always work safely at height.
Contact JMS Powered Access on 0845 457 0000, or email hire@jms.co.uk